Education
"We must set our public schools as our state's top public policy priority. That means we stop giving corporate titans and millionaires tax breaks and invest that money in our classroom teachers and students – ensuring our children get the education they need to excel in a 21st century economy."
SUPPORTING OUR PUBLIC SCHOOLS
Senator Dan Blue is a major champion for public education in North Carolina.
As our State Senator, Dan has advocated for our public education institutions:
Supports increase pay for classroom teachers

Restore professional training programs

Improve classroom and school facility security

Ensure adequate computer equipment & technology for classroom instruction

Invest in our community colleges and workforce training programs

Hold the UNC Board of Governors accountable for management of UNC System

Invest in our state's HBCUs
Jobs & Community
"I know that the first step to keeping existing jobs here in North Carolina, and to bring jobs to our state, is to invest in our schools — because businesses are looking for an educated workforce that is ready for the job."
Creating Opportunities for Families
Senator Blue knows we must invest in our communities to help us keep and recruit businesses to North Carolina.
Dan supports initiatives that will strengthen communities and create good jobs:
Expand workforce training and apprenticeship programs

Combat inflation and ensure working North Carolinians are paid a living wage

Restore the state's Earned Income and Childcare Tax Credits

Stabilize the state's childcare industry to address affordability and support working families
Public Safety
"We all deserve the freedom to live in safe, welcoming communities. Going to school, attending church, shopping for groceries, doing your job, or — as we saw in my neighborhood of Hedingham — running on a greenway trail should not be a death sentence."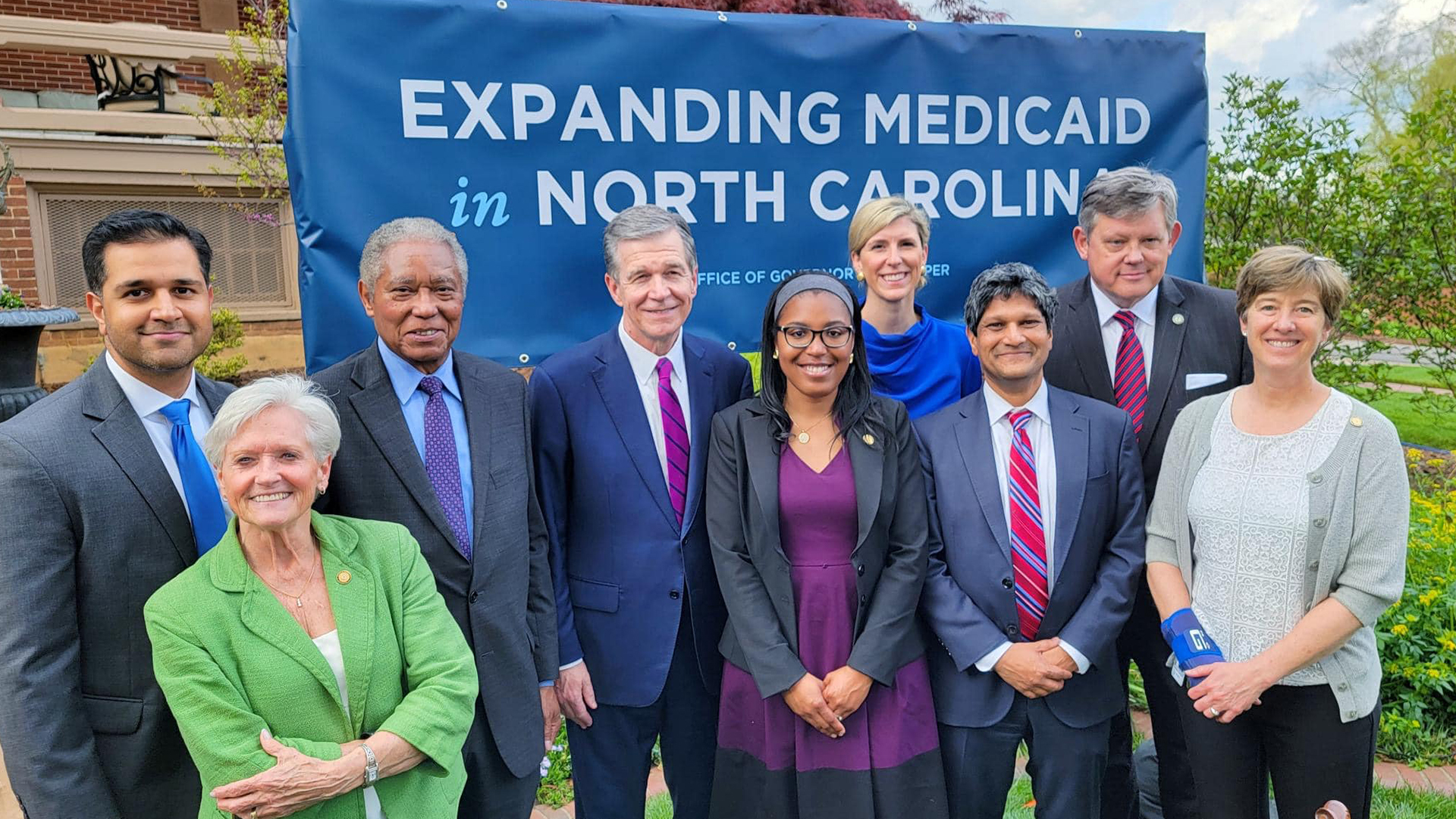 Building Safer, Healthier Communities
Senator Dan Blue knows first-hand the devastating impact the national gun epidemic has on our communities
Dan supports common sense public safety policies:
Universal background checks on gun purchases

Support law enforcement training for handling mental health crises

Invest in student and adult mental health services

Implement "red flag" laws to keep guns out of the hands of dangerous people
Defend Our Democracy
"The rise of Donald Trump and authoritarianism in the US is a reminder that our democracy is fragile — but we are stronger. Our system of government works best when more people get involved because power comes from the people."
As an American, Senator Dan Blue is deeply concerned with the rising corruption and tyrannical behavior from the GOP and extremist groups. He believes in protecting, and expanding your rights.
As a state Senator and leader in the North Carolina legislature, Dan believes in protecting our democracy:
Make it easier to vote in person or by mail

Establish independent redistricting so the people choose their representative — not the other way around

Restore nonpartisan judicial and school board elections

Protect women's reproductive freedoms by codifying Roe v. Wade

Protect election workers, volunteers, and voters from intimidation